Compare features.

Hybrid Client
Perfect for PvP Minigame Servers
When it comes to gamemodes such as Bedwars and Skywars, Vape V4 is unmatched. This is due to the wide collection of modules that Vape V4 provides; notably it's highly capable and undetectable combat modules, inventory management capabilities, and versatile render modules to spot any opponents.
Hybrid Client
Vape V4 encompasses both worlds of cheating; ghost and blatant. At heart Vape is a ghost client, and that is what it excels at, but we also include every standard blatant feature.
Many features and settings
Across five different categories, Vape V4 includes over 60 modules and features perfectly suited for any need.

Ghost Client
Closet Cheating
Designed with the closet cheater in mind, Vape Lite is perfectly suited to give you the advantage you need, while remaining unnoticed.
Screenshare proof
Do you play on a server that screenshares? Vape Lite protects against this, it is carefully designed to remain hidden in screenshares.
Essential & Special features
Vape Lite contains every essential feature that you need to excel in PVP, as well as special features such as OBS proof visuals for recording.
Legit mod menu
Included in Vape V4
Exclusive banned mods
The usage of mods such as Freelook and NoClickDelay were banned by major servers, causing popular legit clients to restrict their usage.
In Vape, you can use these mods without restrictions - completely undetected.
Freelook
Allows you to freely rotate your camera perspective
No click delay
In version 1.8 of Minecraft, if you miss an attack your CPS is temporarily limited.
This mod removes that restriction, improving your combat performance without any detection risk.
Custom HUD mods
The legit mod menu in Vape contains all your favorite HUD mods, such as KeyStrokes, Armor status, Potion status, and much more. All in the unique style exlusive to Vape.
Beautiful mod interface
Enjoy using this legit mod menu with an easy to use interface, allowing you to adjust your mod settings and HUD positions all in the same place
Enjoy these notable features
Included in both products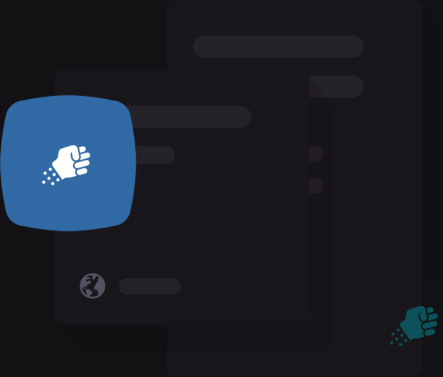 Undetectable Ghost Features
Both products contain ghost features which are capable of bypassing any server with the proper settings.
Highly configurable
Customize the settings of any module to fit your exact needs, for low-key usage, powerful and blatant usage, or anywhere in-between.
Profiles
Vape provides you with Profiles, which are saved sets of settings. Allowing you to keep and switch between multiple configurations, depending on the circumstance.
Injectable client
Vape is an injectable client, meaning it injects to your game at runtime. This allows you to run Vape alongside any mods, on several Minecraft versions, without any extra configuration from you.
Macros
Set a macro for hotbar items to quickly automate their usage, such as ender pearls, fishing rods, buckets, or anything else.
Feature List
Every feature included in Vape
Like steroids for Minecraft